Embrace Digital Transformation - Not Its Complexities
Digital Transformation is the amalgamation of many technologies. It's as much of a cultural shift as it's a technological one. We are experienced professionals who can help you to adapt to this new culture opening up exciting new possibilities.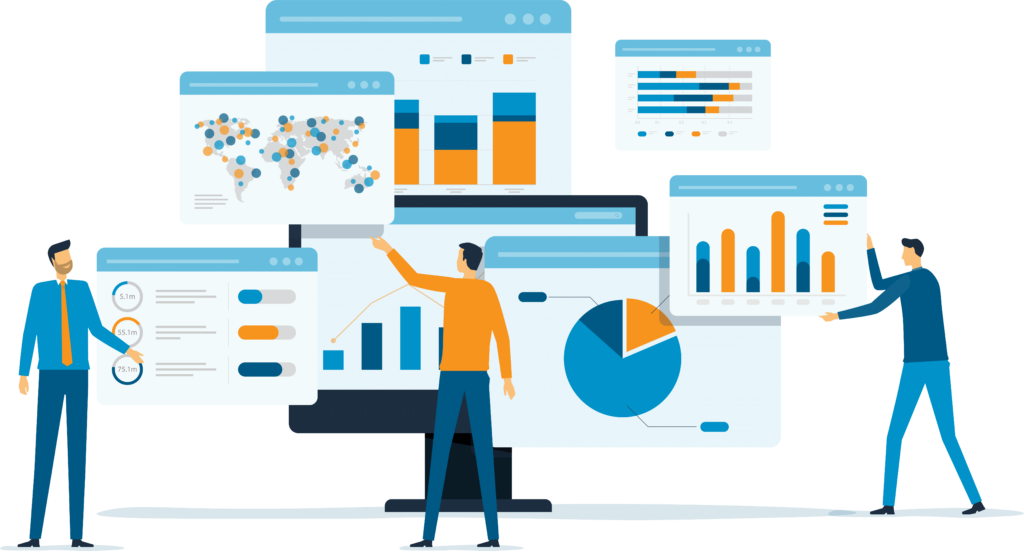 Our Digital Transformation Services
We Provide End-To-End Digital Transformation Consultation
At its core, Cilio Automation Factory employs the Factory Model to serve its clients with Digital Transformation solutions using already-tested architecture. Whom are You running your business for? The customers. So, your digital transformation journey should be centred around making the cx better. We ensure that.
We engineer seamless, secure, and scalable solutions that elevate your data capabilities, ensuring you stay at the forefront of innovation in an ever-evolving digital landscape.
We helps businesses around the world to use the huge amount of data they collect to extract useful insights from it. We use modern techniques and technologies which apply to the best data analytics consulting services.
Explore our comprehensive data security solutions. Our team is committed to fortifying your data journey, delivering seamless, ultra-secure, and scalable protection for your critical assets.
We Follow A Thorough, Step-By-Step Strategy To Create A Gap-Less Digital Transformation Agenda.
The Smoothness Of Your Business Will Remain Intact!
Digital Transformation includes a wide array of modern technologies. Cilio Automation Factory provides an end-to-end solution so that you get a wholesome, future-proof digital system and culture in your company.
We employ the Factory model to deliver the digital services. This makes our solutions highly scalable. And this is how we stand apart from the crowd of Digital Transformation Companies.
We use standard processes to chart out the digital journey of your company. So on one hand, you get already-tested solutions as your core components of Digital Transformation. And, on the other hand, we customise these solutions to match the specific needs of your business. Each aspect of Digital Transformation can be transformed into a factory line – like Data Factory, IPA Factory, DevOPs Factory and so on…
At Cilio Automation Factory, you get all digital transformation services under a single roof. No haphazard processes!
You can leverage not just the awesome Microsoft tools, but you'll also get strictly professional services.
With our factory model, your organization gets standard core components, yet they're tailor-made for your business.
Leveraging the power of Databricks to supercharge your data analytics and drive innovation.
100% Successful Implementations With Timely Service Delivery
Go Beyond The Buzzword. Ensure An End-To-End Implementation of Future-Proof Technologies. Bring In The Digital Change That Your Organisation Deserves.
Cilio Automation Factory is a global software technology factory that provides consulting, information technology solutions and outsourcing services. With our agile and scalable Factory model we help data-driven enterprises to digitally transform themselves through Data Engineering, Advanced Analytics, DevOps Automation, Intelligent Process Automation(RPA), Cloud Computing and Artificial Intelligence.
At Cilio Automation Factory, we go beyond the hype of buzzwords associated with Digital Transformation. We help you implement the cultural shift in your company and speed up your business processes. Unlock the valuable insights hidden beneath your enterprise data. Ensure a smooth transition to cloud and modern apps.
Experience True Digital Transformation With Our Domain Expertise